Taecyeon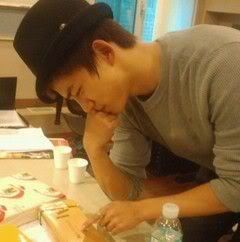 His mobile phone is the only meaning of his existence. Sometimes~ he uploads pictures.
Nichkhun
Welcome! He's having fun in Okinawa
Wooyoung
Wooyoung! Of course, that color is... w
Chansung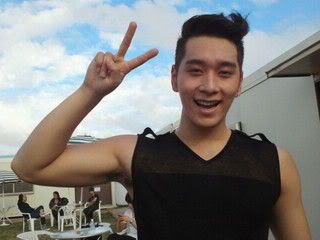 Chan-baby and the Okinawa sky.
Nichkhun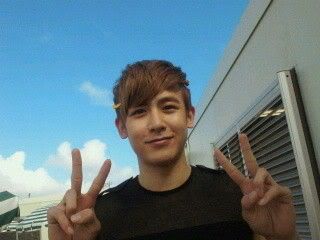 Khun and the Okinawa sky. His hairdo is secure!
2PM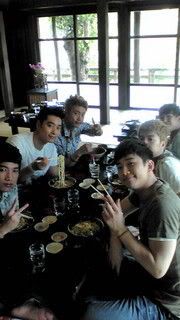 Right now, they're in the middle of lunch. Look's like they're eating lots. www
Junsu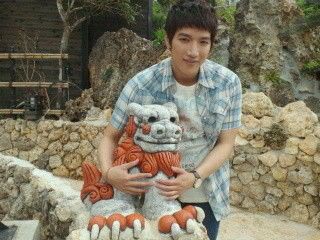 Junsu and an Okinawan lion statue [used as a talisman against evil]. Right before lunch. Ah, young master Junsu is ready to eat. w
Junsu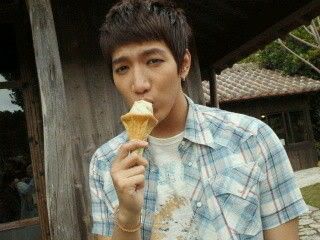 After Sōki Soba, ice cream! Brown sugar and pineapple vinegar... What does that taste like?
Chansung
Chansung and an Okinawan lion statue. What the?... He looks like a delinquent TT w
Source:
2PM's Japan Mobile Site via
DndunDkfgdl_yk
@ twitter
Translated by oraday
@ Wild2Day.org